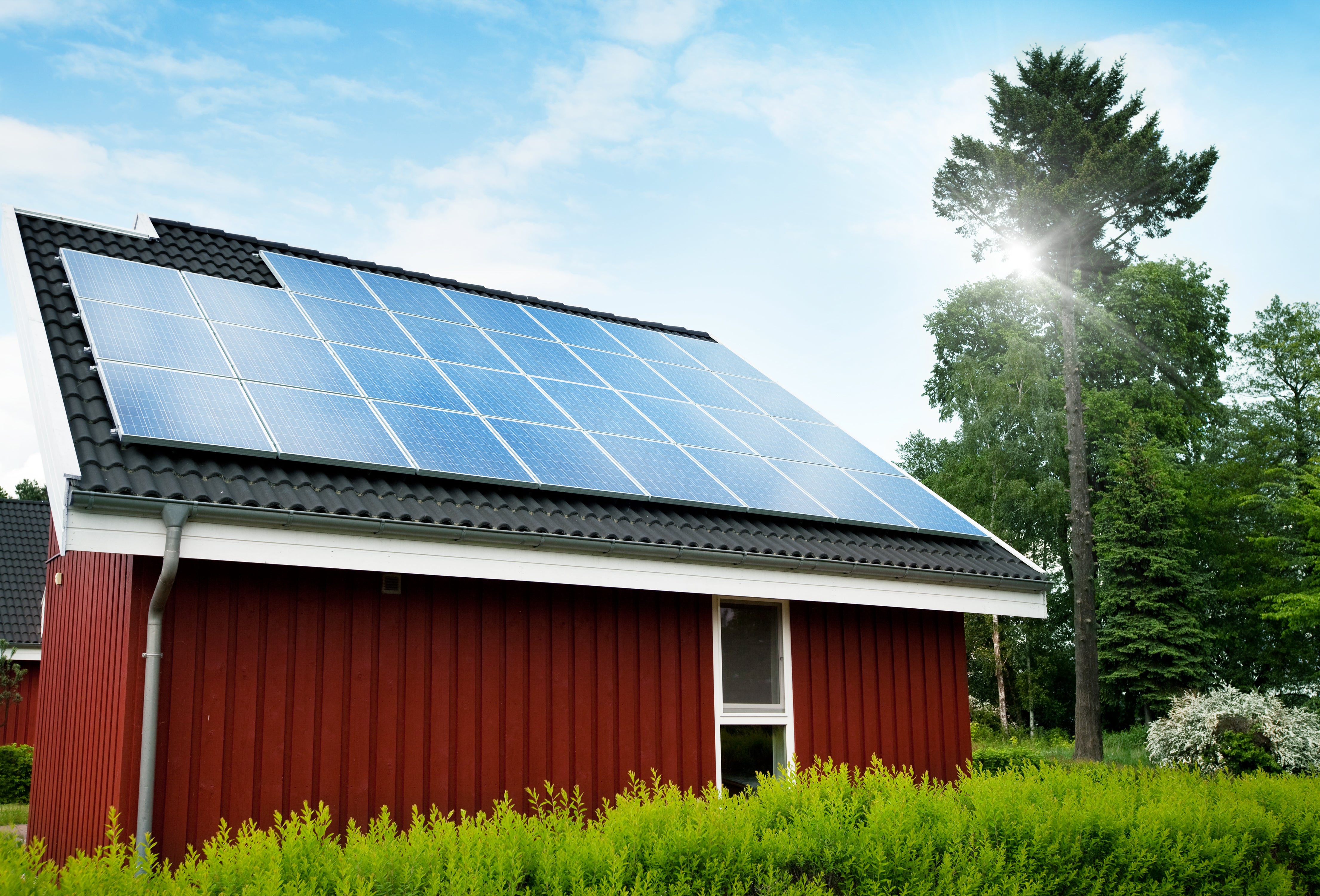 Congratulations
We are glad to have you as part of the REC Net Metering Program. Thank you for helping to provide a more sustainable future for our local communities and the state of Virginia. Your installation represents one of a growing number of renewable energy systems installed, connected and used by REC member-owners in our service area. 
Powering your home or business with renewable energy may lower your energy costs over time, and the electricity you generate is free of carbon dioxide emissions and other greenhouse gases.
Your renewable energy system, whether it is solar, wind or another generation source, will enable you to generate some of your own electricity to offset the power that you receive from REC. 
Every kilowatt hour you generate is a kilowatt hour you do not have to purchase. When you generate more than you use, any electricity you don't consume will be exported to the energy grid. You will receive a credit of kilowatt hours to use on a future electric bill. Kilowatt hour credits are carried over from month to month. You will always pay the access charge, and applicable taxes, so you will always have a charge due that is reflected on your monthly REC electric bill. 
Steps to be EVEN MORE eco-friendly

Sign up for MyREC SmartHub to pay your REC electric bill, access your account information, and connect with your Co-op online! It's FREE, and easy! 
 

Log in to MyREC SmartHub, click My Profile, then Update My Paperless Settings. It's that simple! Be sure to download the mobile app! 

Use the My Usage feature in MyREC SmartHub to keep track of your energy use. You can track your hourly, daily, monthly and annual energy use. 
 
Frequently Asked Questions
REC does not monitor the generation of your system. REC's meters record the amount of kWh consumed in excess of your generation (Forward), the amount of kWh generated in excess of your consumption (Reverse), and the NET total. 
 
No. Your bill does not show the amount of energy your system generates. The electricity your system generates is first consumed inside your premise to power appliances, electronics, lights, etc. Only your NET excess generation - the unused generation your system provided onto the grid - shows on your bill. 
Unless you install a system enabling you to completely disconnect from the energy grid, you will always receive an electric bill from REC (as long as you are an REC member-owner). REC will continue to provide electricity to your premise, which is consumed by you when/if your renewable energy system generates less than is used during the monthly billing cycle. When you have generated more electricity than you consumed during the billing period, you will receive a monthly bill that includes the access charge and any additional charges related to REC programs or services you have chosen. You will also see a credit of kWh (banked usage) which will carry forward to your next bill. 
Go to myrec.smarthub.coop. First time users can register there. You will need your REC electric account to register for the first time. Existing users can log in to see account information, view/pay their bill, and view details about their energy use. 
Remember to track your energy use in MyREC SmartHub so you can see how much electricity you are consuming hourly, daily, monthly and annually. Negative "NET" usage means you are reversing your meter at times and that your system is sending excess energy back to the grid. Remember, it is NET - your premise consumes the energy your system generates first. Only the energy generated and not consumed goes back into the grid. Smaller renewable energy systems may never show reverse usage. 
Contact REC's Member Services Contact Center for any account questions. The Contact Center, available Monday-Friday from 7 a.m. to 7 p.m., can be reached at 1-800-552-3904. You can also contact us or email office@myrec.coop.