The counties of Frederick, Shenandoah & portions of Page, Warren & Rappahannock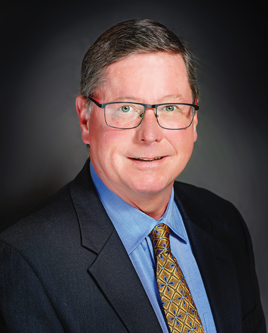 Michael W. Lindsay  (Incumbent)
Mike Lindsay has been a Director since 2010, Treasurer from 2016-2018, and is currently Vice Chairman. He brings over 30 years of experience in finance, corporate governance, ethics and auditing to the REC Board.
He chairs the Finance Committee, serves on the Human Resources Committee, and is Board Chair of RE Communications, Inc., an REC subsidiary. Mikes serves on the Virginia Board of the Action Committee for Rural Electrification, a national Political Action Committee focused on electric cooperatives and their members.
Mike's career includes over 20 years in senior finance positions with an international environmental, engineering and IT firm. He serves as Controller of the Federal IT Division. He is also a small business owner specializing in residential rental properties in the Shenandoah Valley.
His background includes work for the federal government and large professional service firms concentrating on engineering, solar, geothermal and environmental remediation projects. Mike's career carried him to Texas, Saudi Arabia, Okinawa and California before returning to his beloved native Virginia. His numerous professional awards include commendations from the Army and Air Force Exchange Service (AAFES) for efforts on behalf of military members in Saudi Arabia and Kuwait during Operation Desert Shield/Storm.
Mike is a Credentialed Cooperative Director and a recipient of the Board Leadership Certificate. He holds a Bachelor of Art from Emory and Henry College. Mike and his wife, Becky, reside in Frederick County. Both are involved in local activities.
Mike served as a Director of the Families Reaching Out Group (FROG), an organization focused on the needs of foster families; served six years on the Board of the Winchester Youth Development Center (including two years as Chair); and served in county government as a representative on the Public Safety Committee. He's a member of the Frederick County Farm Bureau and the NRA.
 
.