REC member-owners have donated every month to benefit local, non-profit, charitable organizations supporting our communities. If your non-profit organization is in need of funding to support an initiative, complete the application today. Funds are made available twice annually.
For REC Member-Owners: Donate Today
Each month, thousands of REC members give voluntarily to The Power of Change. Gifts can be a set monthly amount, a one-time donation or members can round up their bill to the next whole dollar.
Twice a year the donations from The Power of Change are made available to non-profit, charitable organizations across our service territory. These funds are invested back into our communities so we have a better place to live, work and play.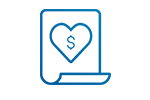 Allow REC to round-up your electric bill each month to the next whole dollar.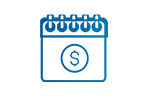 Select a fixed monthly amount to donate each month.
Choose to give a one-time donation.