New to REC?
Welcome! Here you aren't a customer – you're a Member-Owner. We'll work with you to ensure you receive the best service configuration for the least expensive rate. Simply fill out the form below describing your power needs to start the process. Or just give us a call. We'll work with our engineers to create a custom power solution for you to ensure you're ready to open your doors and pursue success.
Wondering what make a cooperative unique? Learn more here.
Already an REC Member-Owner?
Let us re-evaluate your rates and your usage to ensure you are still receiving the best rate possible. If you're growing, we can calculate your new needs and make sure your power infrastructure is able to support you.
Outage Assistance
Our key accounts executives work with you to minimize the impact of outages on your business. When an outage does occur, we can get you to the right contact person to get back online as quickly and as safely as possible. We can also help you track the circuit or substation that feeds your business to speed up the process.
Want to avoid an outage altogether? We can work with you to set up a generator or other alternate energy backup system to eliminate interruptions.
Account Assistance
We're ready to help you get the most out of your status as an REC member-owner. Learn how to review, manage, and pay your account online. Get answers to questions about your billing statement. Hear about upcoming public forums and town halls.

Whatever questions you have about your account, contact your key account executive today.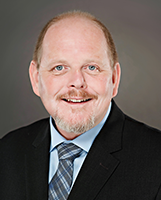 Jeff Powell
Key Accounts Executive
(Caroline, Essex, Goochland, Hanover, King and Queen King William, Louisa and Spotsylvania counties)
804-632-5563
jpowell@myrec.coop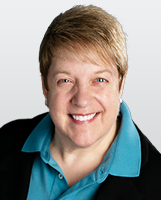 Christina Lawson (She/Her)
Key Accounts Executive
(Frederick, Clarke, Warren, Rappahannock, Madison, and Greene counties)