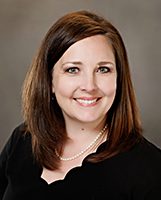 Media Contact
Casey Hollins, CCC
Managing Director
Communications & Public Relations
(540) 891-5908 | chollins@myrec.coop
For the first time since 2019, the Annual Terex Gaff-n-Go Lineman & Equipment Operator's Rodeo took place at Meadow Event Park in Doswell on May 13 an...
REC's Blue Ridge Vegetation Management team were busy celebrating Arbor Day with different groups in the Shenandoah Valley.
REC joined the Fredericksburg Regional Chamber for it's Internship Success workshop.
About Us
As a not-for-profit, all revenues REC receives through monthly bill payments, beyond the costs for providing electric service, remain the property of REC's member-owners and are assigned to you in the form of Capital Credits. Those credits are returned to you over time. The longer you have been a member-owner, and the more electricity you have used, the larger your share of Capital Credits will be.
Subscribe to Media Alerts