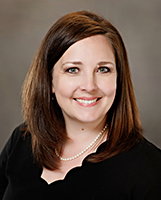 Media Contact
Casey Hollins, CCC
Managing Director
Communications & Public Relations
(540) 891-5908 | chollins@myrec.coop
REC has named Lindsey Watson as the Cooperative's Director of Government Affairs. 
REC announces its partnership in the "Connect Hannover" initiative with Hanover County, All Points Broadband and Dominion Energy to make broadband ser...
Some REC member-owners in Louisa County are one step closer to having access to broadband internet service.
About Us
As a not-for-profit, all revenues REC receives through monthly bill payments, beyond the costs for providing electric service, remain the property of REC's member-owners and are assigned to you in the form of Capital Credits. Those credits are returned to you over time. The longer you have been a member-owner, and the more electricity you have used, the larger your share of Capital Credits will be.
Subscribe to Media Alerts