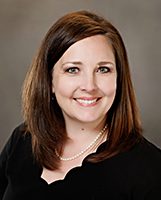 Media Contact
Casey Hollins, CCC
Managing Director
Communications & Public Relations
(540) 891-5908 | chollins@myrec.coop
As a democratically-controlled and member-owned cooperative, member-owner participation in REC affairs is valued and respected, and individuals should...
Due to the generosity of over 30,000 REC member-owners, 22 local organizations were recently awarded grants totaling nearly $93,000. 
Is now the right time to purchase an electric vehicle? How far can you drive on a full charge? How does charging work, anyway? Will an electric vehicl...
About Us
As a not-for-profit, all revenues REC receives through monthly bill payments, beyond the costs for providing electric service, remain the property of REC's member-owners and are assigned to you in the form of Capital Credits. Those credits are returned to you over time. The longer you have been a member-owner, and the more electricity you have used, the larger your share of Capital Credits will be.
Subscribe to Media Alerts