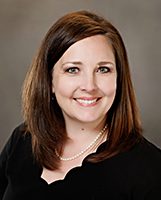 Media Contact
Casey Hollins, CCC
Managing Director
Communications & Public Relations
(540) 891-5908 | chollins@myrec.coop
Matt Fauver spent more than a decade suiting up in lineman gear, upgrading electrical equipment in the field and restoring outages after storms rolled...
REC employees mingled with community members at the Clarke County Fair.
More than 18,000 Rappahannock Electric Cooperative (REC) member-owners elected three of their peers to the Cooperative's Board of Directors by returni...
About Us
As a not-for-profit, all revenues REC receives through monthly bill payments, beyond the costs for providing electric service, remain the property of REC's member-owners and are assigned to you in the form of Capital Credits. Those credits are returned to you over time. The longer you have been a member-owner, and the more electricity you have used, the larger your share of Capital Credits will be.
Subscribe to Media Alerts