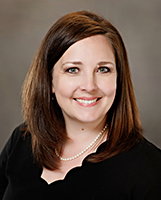 Media Contact
Casey Hollins
Director of Communications & Public Relations
(540) 891-5908 | chollins@myrec.coop
John Arp, P.E. has been promoted to Rappahannock Electric Cooperative's executive leadership team as Vice President of Engineering, Operations and Pow...
October, the season when warm colors fill our view at every turn with reds, oranges, and yellows – as the leaves change colors and pumpkin season begi...
The Fredericksburg area is home to one of the largest populations of veterans on the East Coast.
About Us
As a not-for-profit, all revenues REC receives through monthly bill payments, beyond the costs for providing electric service, remain the property of REC's member-owners and are assigned to you in the form of Capital Credits. Those credits are returned to you over time. The longer you have been a member-owner, and the more electricity you have used, the larger your share of Capital Credits will be.
Subscribe to Media Alerts