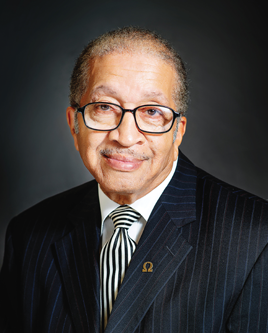 Milton R. Bush
Dr. Milton R. Bush believes that education is the key to the future of any organization regardless of whether it's a business or a school.
For most of his professional career, he has worked as a teacher, assistant principal and principal of an elementary, middle and high school.
Dr. Bush has also held membership on the Caroline County Planning Commission, serving as Vice Chairman and Co-Chairman for 10 years and the U.S. Army Reserves, where he was Division S-4 in charge of supply at Fort A.P. Hill.
Dr. Bush holds a Bachelor of Science from Virginia State University, a Master of Education from Virginia Commonwealth University and a Ph.D. from Carrington University. He has also studied at Virginia Tech and the University of Virginia.
Dr. Bush lives in Ruther Glen with his wife, Lucille Boxley Bush, and they have two grown children. He is also a Deacon at St. John Baptist Church.
Dr. Bush feels that he will be an asset to the Board with his knowledge and background in education, business and the community.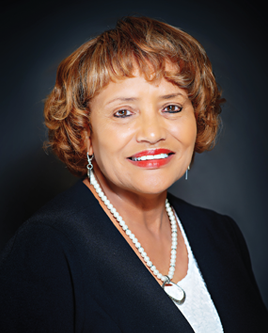 Linda R. Gray (Incumbent)
Linda R. Gray is REC's Region VI Director for Caroline County, serving since 1998. She has completed all Director and Board leadership certification courses of the National Rural Electric Cooperative Association.
Currently, she represents REC on the Educational Services/Scholarship Foundation Committee of the Virginia, Maryland & Delaware Association of Electric Cooperatives. She has served on the VMDAEC Board and held REC Board positions of Secretary and Treasurer.
Linda retired from the Federal Aviation Administration in Washington, D.C., after 32 years of federal government service. She is a graduate of Virginia State College (now Virginia State University) with a Bachelor of Art in sociology.
Linda lives in the Sparta community of Caroline County. Currently, she serves on the Caroline Foundation for Education, Recreation & Wellness Board in Bowling Green and is Vice President of the National Association of Retired Federal Employees (NARFE) Caroline Chapter 2112. She represented the Bowling Green District on the Caroline's Promise Board and was the county's first mentoring coordinator for the Rappahannock Big Brothers Big Sisters organization. She is a member of St. James Baptist Church/Milford where she was President of the Women's Ministry and currently sings on the choir and chairs the Trustee Ministry.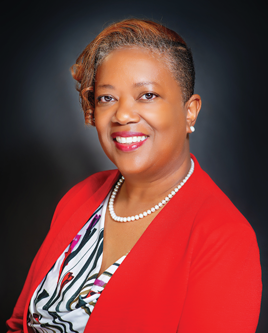 Joy Carter Minor 
Joy Minor is an oceanographer and engineer with a diverse technological background, primarily in naval systems. She spent a considerable amount of time in the Middle East and Somalia surveying international waters to create nautical charts.
She has experience identifying technology paradigms and analyzing policy and strategy implications for the Chief of Naval Operations in the Pentagon.
Joy received the Armed Forces Civilian Service Medal for her contributions following the Bosnian War. She was the Naval Oceanographic Office Federal Women's Program Mentor of the Year, was competitively selected to attend the Royal Navy Hydrographic Long Course at HMS Drake in Plymouth, UK, and is certified by the International Hydrographic Organization as a Class A hydrographer.
Joy has a Bachelor of Science in chemistry and a Master of Engineering from Johns Hopkins University. She has a Master of Divinity from Virginia Union University and has completed all coursework for a Doctorate in National Security.
She is an associate minister at St. John Baptist Church in Woodford. She serves on the Caroline County Schools Committee for Diversity, Equity, and Inclusion, she is the Chairman of the Religious Affairs Committee for the Caroline Branch of the NAACP, and she is a member of the Society of Naval Architects and Marine Engineers.
Joy has previously served as President of the Caroline County Sunday School Union, and she has been a Board member for the Homeland Security Foundation of America. Joy was a featured speaker at the US Naval Academy for the McMullen History Symposium, and she is the author of a book, "Forward from the Sea."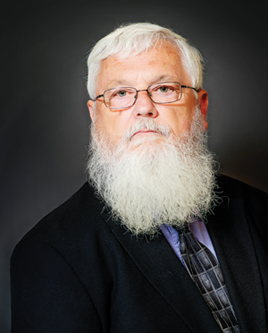 Mack A. Wright Jr. 
Mack Wright was born and raised on his family farm in Caroline County. He continues to live on the farm that was one of the early recipients of cooperative electricity.
Mack is self-employed as a general contractor and farmer and is a partner in several real estate endeavors.
He is a graduate of Ladysmith High School and completed business courses at the University of Mary Washington and Reynolds Community College. His education has continued with a certification in wastewater management.
He is a lifetime member and trustee of the Ladysmith Volunteer Rescue Squad, which he has been a member of since he was 17. Mack has served in all offices and has been president for the past 15 years.
He is a charter member of the Madison Ruritan Club of which he has served as a director and officer.
His contributions to the community include the following service: member of the Caroline County School Board, including two years as Chairman; member of the Caroline County Reassessment Equalization Board; Caroline County Redistricting Committee; and member and President of the Caroline County Education Foundation.
For the past 20 years, he has served as manager of the Caroline County Agricultural Fair Association, and for the past five years he has served as the Treasurer of the Virginia Association of Fairs.