The deadline for the 2021 Community Grant application is October 15, 2021.
Each grant is meant to supplement - but not replace - state, local or other sources of funding for specific projects. Organizations seeking funding for a project that will benefit the Cooperative's membership are encouraged to participate in the grant program.

REC will award two $5,000 grants and four $2,000 grants. There will be at least one grant from each of the following categories: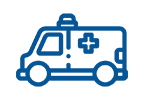 Emergency Services
Fire departments, rescue squads, police departments and other emergency service organizations are eligible to apply if they are in REC's service territory or serve REC member-owners.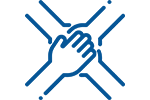 Community
Food pantries, free clinics, libraries, independent service organizations and other community groups are encouraged to apply for this grant.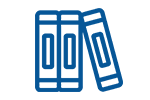 Education
Individual teachers, schools, literacy groups and others providing educational services in the REC service territory - or providing services that directly benefit REC members - may qualify for this grant.

The Belmont Foundation - $5,000
Will provide equal an equitable opportunities to students at Post Oak Middle School in Spotsylvania county, during after-school programs that provide mentoring, tutoring and IT resources.
Shining Hands - $5,000
Will provide weekend and summer meals to children in Orange county elementary schools when regular school meals are not available.
Rivermont Volunteer Fire Department - $2,000
Purchase two LED portable tactical scene lights for the rescue engine.
Louisa County High School - $2,000
While using the school's honey bee apiary, teachers will promote project based learning for the students while teaching them the benefits of pollinators for the ecosystem.
Literacy Volunteers of Winchester - $2,000
Will improve and expand upon the low-cost computer classes offered to adults in Frederick and Clarke counties.
Woman's Club of Greene County - $2,000
Provide relief for food-insecure families in Greene County.