Batteries convert electrical energy to chemical energy and release it again as electrical energy. Lithium-ion batteries are the most common type of battery today and are better performing and less toxic than older batteries made with lead or cadmium. Given the importance of batteries, there is a tremendous amount of research taking place to develop new, more powerful and less toxic batteries. One promising technology is sand. Researchers say that sand-based lithium ion batteries have the potential to outperform traditional lithium ion batteries by threefold.
The net result is that even though there are environmental impacts associated with the manufacturing of renewable energy technologies, like solar panels and wind turbines, using these technologies as a means of producing electricity is a far better choice for the environment and society at large than traditional energy sources.
Grid-Scale Battery Storage
First energy-storage project by a Virginia electric co-op.
Location: Spotsylvania County
Capacity: 2 MW
Duration: 8 hours of power to 1,000 homes
When: Go-live 2021
REC has launched a new battery storage project, which will provide member-owners with more resilient, sustainable and affordable energy. 
REC and East Point Energy, a leading energy storage project developer, recently announced the first grid-scale energy storage project by a Virginia electric cooperative. Powin Energy Corporation will serve as the project's integrator and equipment provider. Indie Energy provided technical and engineering support to the project.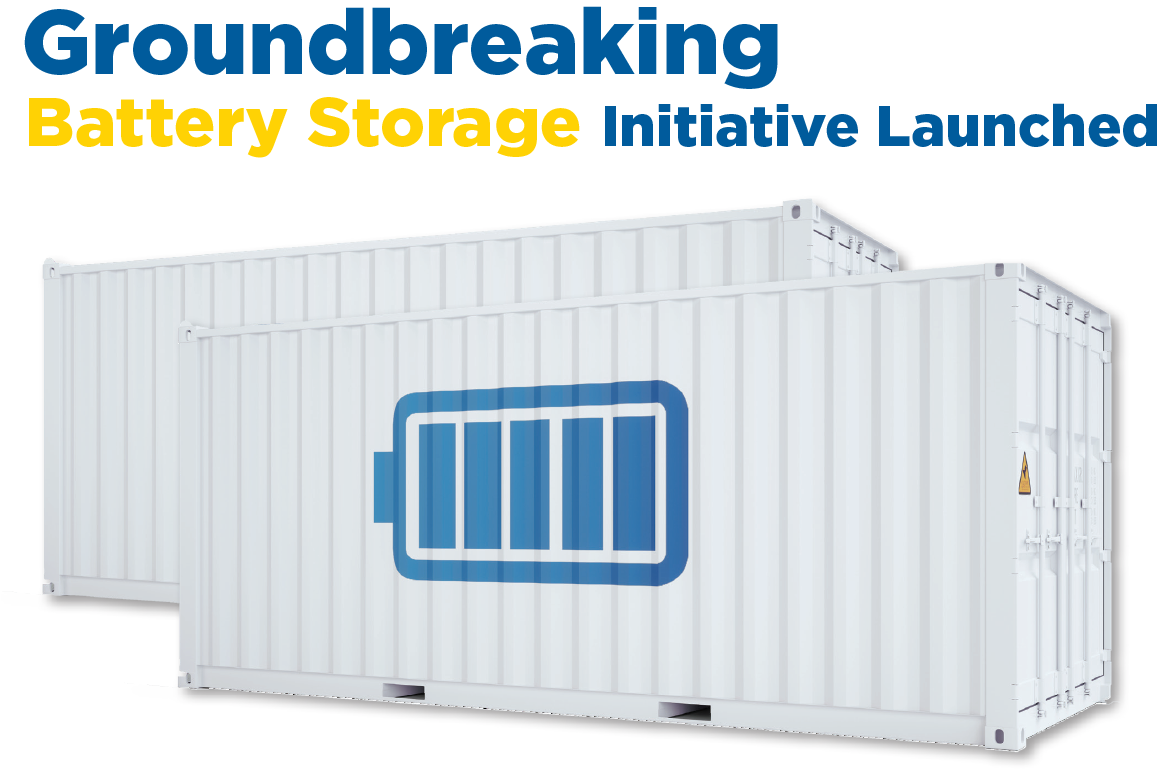 The project has a peak capacity of 2 megawatts and a duration of 8 megawatt hours, or enough to power about 1,000 homes for 8 hours. Construction is expected to begin this fall, with full operation starting in early 2021. The project will be located in Spotsylvania County and will provide multiple values to the grid, including:
Providing resiliency to REC member-owners by temporarily providing electricity at times when the transmission system fails and the substation and the members served by it would otherwise be without power.
Managing wholesale power costs by dispatching stored energy during peak times when electricity is more expensive for the Cooperative to purchase.
Delaying the need for substation upgrades.
All of these uses help REC provide its member-owners more resilient, sustainable and affordable energy. Additionally, REC will use this project to learn how additional energy storage projects can be deployed on its system in the future.