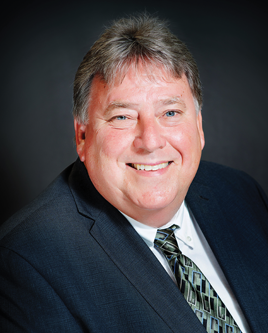 J. Mark Wood  (Incumbent)
J. Mark Wood has resided in Louisa County for over 50 years and is the Virginia Department of Transportation's (VDOT) Area Land Use Engineer for Fluvanna, Louisa and Orange Counties. 
After graduating high school, Wood worked full time in the surveying and engineering fields while attending college. He earned an A.A.S. in civil engineering technology from J. Sargeant Reynolds Community College and a Bachelor of Science in civil engineering technology from Old Dominion University.
Wood is licensed as both a Professional Engineer and a Land Surveyor in Virginia. Wood oversees land development and permitting activities for VDOT. He serves on the Fluvanna County Technical Review Committee and Orange County Application Review Committee. Wood is a graduate of VDOT's Leadership Development Program.
Wood worked for the Virginia Department of Game and Inland Fisheries for 23 years and received national recognition from the States Organization for Boating Access and for his professionalism in boat access design. He has worked on environmental permitting for projects from the Department of Environmental Quality, Virginia Marine Resources Commission, Army Corps of Engineers and the U.S. Fish and Wildlife Service.
Wood is a lifetime member of the Louisa Historical Society and the Greene Historical Society. He has served as a coach and manager for Louisa Little League and AAU Baseball, as a volunteer with the VDOT Adopt-a~Highway program, and served on the Board of Directors for the Louisa County Agriculture Fair Board. He's also a notary public, a Sunday school teacher and superintendent, an AWANA worker, church treasurer, a deacon and chairman of the deacons.
Wood has earned the NRECA Credentialed Cooperative Director, the Board Leadership Certificate and Director Gold credential.
Wood has served as the REC Board Secretary and serves as the Rappahannock Electric Communications Secretary. He and his wife, Becky, live in the Cuckoo area of Louisa County.